Choosing and Placing a Sundial in the Garden
Summary: Know what time it is without technology by installing a sundial in the garden. Here are the basics for selecting, installing, and placing the sundial perfect for your home or garden!
You can set up your sundial just about anywhere, an indoor room that gets a lot of sun, just outside your front door, or on the side of the house.  No matter where you place it, a sundial is a functional accessory that can really spruce up the appearance of your décor! Since it operates as a natural way to tell time, placing a sundial in the garden is a great way to add hardscape elements that don't take away from the old-fashioned charm of plants and flowers.
 What is a Sundial?
Long before we had clocks on our wrists, walls, or iPhones, people used sundials to tell what time of day it was. In fact, sundials are the first way man used to tell time, and they also answer a lot of scientific questions, such as which day of the year is the shortest and which is the longest. As each hour changes, so does the position of the sun, something that a functioning sundial is capable of calculating by measuring the shadow cast by the sun. Sundials are truly intriguing, in fact across the globe there are a number of famous sun dials that people flock to visit. A wonderful focal point for your home, a sundial offers so much!
How to Set a Sundial Up
Garden blogger, Bunny Guinness has set up many sundials herself; she speaks with experience when she explains where to set up your sundial. According to Bunny the sundial should be placed, "…on an east-facing wall; on a sunny day, you should be able to read it until about 11am; on a south-east-facing wall, it will be better still." Other sundial experts warn you not to restrict your sundial to these specifications, as there are many other aspects that come into play depending on your location, such as how much sun a specific side of your home gets.
When purchasing a sundial, one must be cautious that it will work in their given geographical region, for example in the UK many of the sundials offered for sale in stores are made from Malta, throwing off their ability to properly work in UK's geographical location. It might sound confusing, but by doing some simple research on a brand or model before buying it you will easily save yourself a lot of trouble!
How to Make a Sundial
While there are a number of reputable dealers that offer sundials either from their own imaginations or created from your personal input, you don't have to purchase a garden sundial; instead you can simply make one yourself! In fact it's so simple you can even have your kids join in on the fun and make their own! If the concept of how a sundial operates is not all that clear, I suggest making the kid version using tape, scissors, paper, pencil, and a protractor first to fully grasp the magic behind a sundial. Once you have made your own kiddie-creation, it will be clear how you can recreate this using any tools and materials at your disposal—have fun getting creative!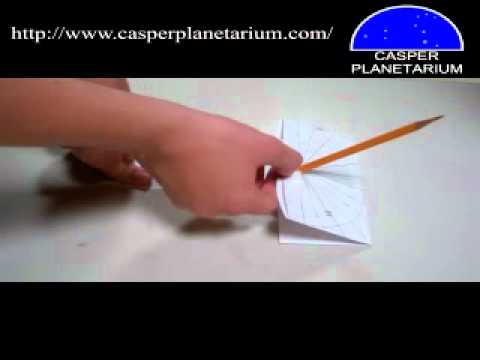 Types of Sundials
Placing a sundial in the garden is a great idea for a number of reasons! Knowing about sundials and all that the different models have to offer will help you make the best decision when purchasing one. One sundial in particular, the Garden Obelisk, is capable of marking dates in addition of the time. Mark family birthdays on this sundial for a touching, personalized element perfect for that special present.
Sundials are ingrained in our culture–a part of the past, and yet a modern piece of art, they stand as the perfect conversational piece for your indoor or outdoor spaces for years to come.
Reference
http://www.telegraph.co.uk/gardening/3342718/Choosing-a-sundial.html
http://www.shadowspro.com/help/en/chooselocation.html
http://www.timecenter.com/articles/when-time-began-the-history-and-science-of-sundials/
http://www.squidoo.com/sundial
Related Posts:
Comments